Curb Appeal that Inspires Curiosity
The Big Debut — Put Your Home's Best Face Forward
Congratulations! You've decided NOW is the time to put your house up for sale in this hot, hot market. It's almost like homes are selling themselves these days, but if you're looking to capitalize on your savvy Bay Area real estate investment, putting your best curb appeal face forward can maximize your returns.
The process of prepping your home for the market could take a few days—or weeks, depending on its condition. You might embark upon this yourself, however, I'd advise you to seek professional services—like house cleaners, interior designers, stagers, gardeners, and house painters, to best position your home for a top-dollar sale.
Understandably, this is a delicate dance of personal taste and style, but keep in mind, you'll be leaving the home behind for someone else to create a life in. House Hunters are looking for "move-in ready" homes, and appreciate a tidy palette to create a home that suits their lifestyle—and willing to pay top dollar for the convenience.
Here are my top recommendations for readying your home for sale—and creating curb appeal that inspires curiosity!
Great Gardens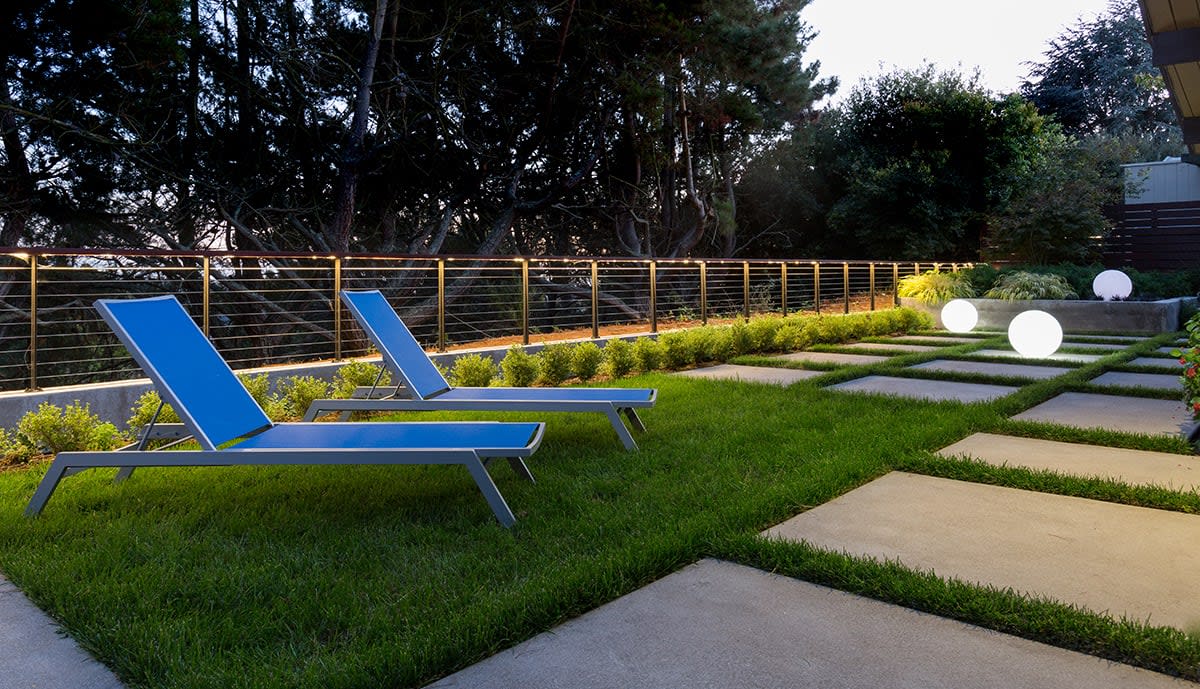 First things first - we'll start on the outside. You want folks to slow down and have a look when the "For Sale" sign goes up. That means creating an inviting facade where a buyer could envision a home they'd be proud of.
Mow the lawn, weed the beds, and install new plants to fill in the blanks

Apply a fresh layer of mulch for a tidy look

Pretty up the entryway—remove shoes and tired welcome mats; add potted plants and decorative seating

Trim back trees and bushes

Repair exteriors and fencing, paint if necessary

Kid's toys, garden tools, trash cans, etc., should be stored out of sight during the sales cycle

Remove pet waste, daily (really), and stow kennels out of sight
Welcome!
The allure of a beautiful entryway should never be underestimated! If your home has a front porch or landing, make sure it's spotless, e.g. no cobwebs or debris. Clean the light fixtures and the mailbox. If it's outdated, it's an easy upgrade, along with outdoor fixtures if the existing ones are aging, or inoperable. Lastly, stage your porch with seating arrangements, colorful potted plants (real ones), and a brand new "Welcome" mat.
Under Pressure
You'd be amazed at what's under the greying patina, or mossy lichen of your pathways and drive. Consider a thorough pressure washing and if your paint is still in good condition, give the house a wash down too—to add subtle sparkle to your house.
Speaking of sparkle—a thorough window cleaning, inside and out, is another way to show your home has been well cared for.
Come on In
It's your home, and it has served you well. Filled with memories and mementos. But, now's the time to step away from personal taste and style and try to envision your home through the eyes of a prospective buyer. In other words—clear the clutter and create an illusion.
If you're hoping to fetch top dollar, that comfy old leather sofa, well-worn carpet, aging window coverings, and dated fixtures will do little to inspire. This is where I advise my Sellers to hire professional designers, stagers, or decorators to buff your home out to a high sheen. I work with an extensive network of trusted professionals.
If the house simply needs a refresh, stagers, painters and some interior design can truly transform a ho-hum home—into a show stopper. If more extensive renovations are necessary, like foundations, roofs, or even a kitchen remodel, take the time to invest in these improvements before listing to assist in maximizing your return. Lastly, adding valuable square footage, another bedroom or two, or basement remodels, are also proven ways to increase the sale value of your home.
Compass Concierge at Your Service
If the cost of upgrading seems daunting, Compass Concierge offers a hassle-free way to sell your home faster—and for a higher price by covering the upfront cost services, like staging, deep cleaning, landscaping, painting, and cosmetic renovations—all proven to enhance your home's selling price. At 0% interest, it's almost a no-brainer.
Learn more about Compass Concierge Services

If you've decided it's time to put your home on the market, let me help position you for the best possible outcome—a maximized sales price—with minimal headaches, then, I'd be delighted to assist you.
I'm an 🇺🇸 English, 🇫🇷 French, and 🇰🇷 Korean-speaking realtor, let's chat in any idiom you're comfortable with.
Chami Kang, Realtor® • DRE# 02033439
415-696-3080 • chami.kang@compass.com