Alameda County – Greater Oakland, Berkeley, and Inner East Bay
The coastal East Bay properties continue their meteoric rise in value and selling price, with 3-bedroom properties fetching the highest price per square foot. Condo sales are galloping along with gusto, and a truly incredible increase in home prices across the board—in almost every neighborhood.

See more stats for Alameda County Real Estate Sales
San Mateo County
Like the rest of the Bay Area, San Mateo County saw significant surges in home sales in the first half of 2021—with the highest recorded New Listing volume since 2014, with a return from Covid downturns, in a big way. The sweet spot for SMC is the 3 bedroom/2 bathroom home configuration, with Los Altos, and Los Altos Hills leading other neighboring communities.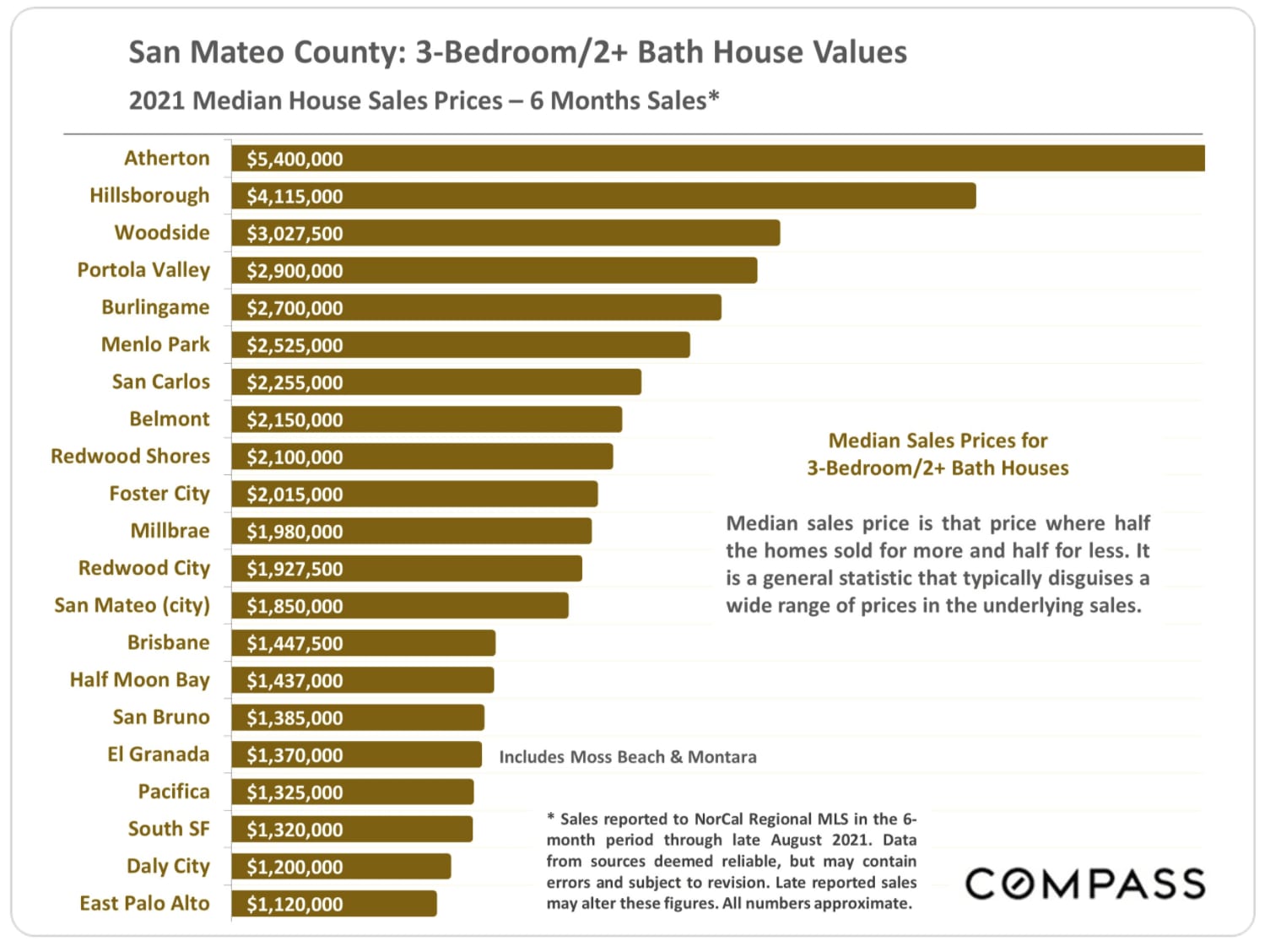 Luxury homes priced at over $5M are experiencing a healthy uptick in sales with a Woodside home listed as the highest-priced property in the region at a whopping $135M.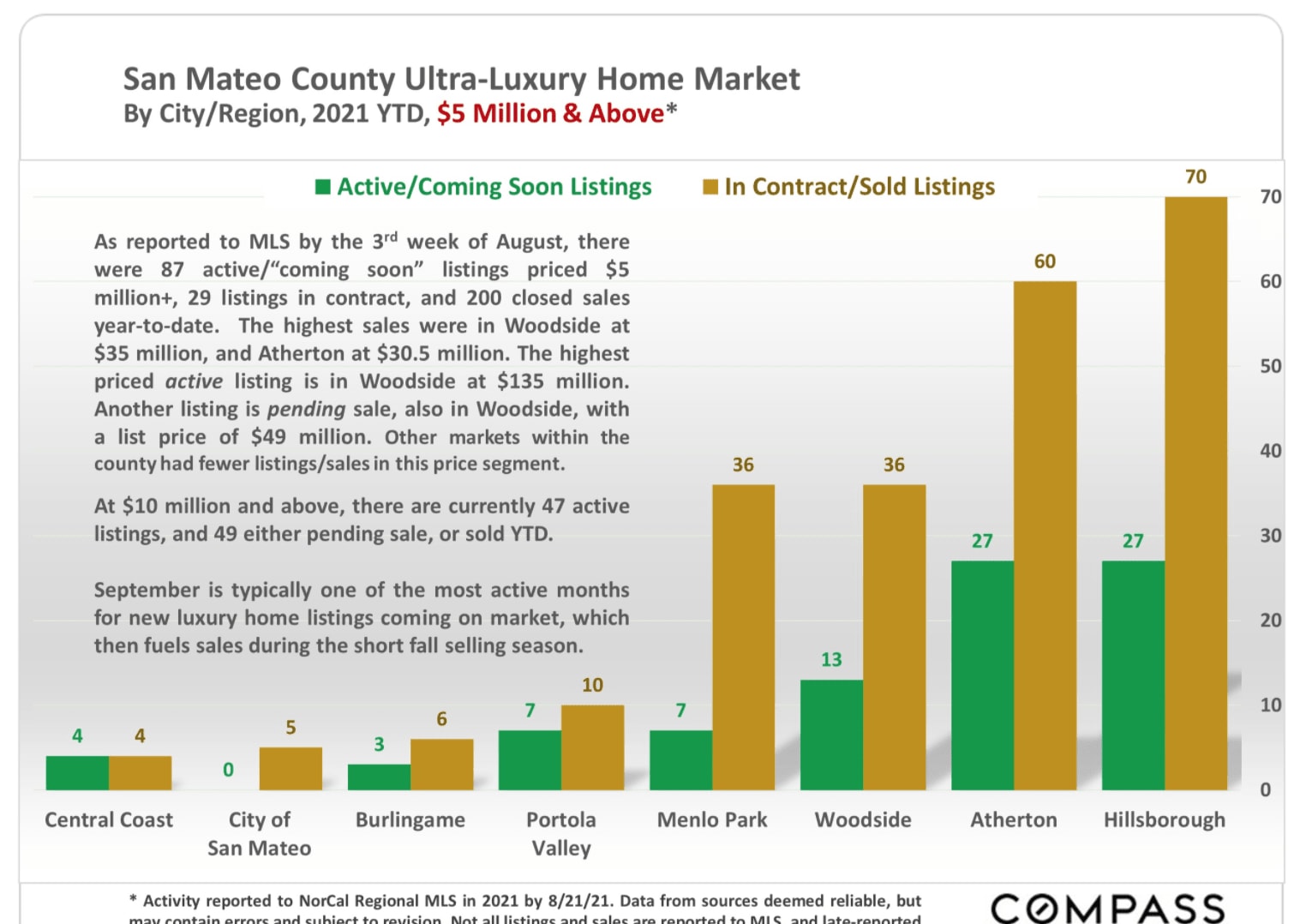 Find Homes for Sale In San Mateo County
Santa Clara County—Home Sales Leap 40%
The Bay Area Market writ large continues to move up and to the right across the region, rebounding after Covid restrictions with a bang. Santa Clara County communities are seeing breathtaking sales, including a staggering 40% uptick, or $15B (with a B) in home sales in the first 6 months of 2021.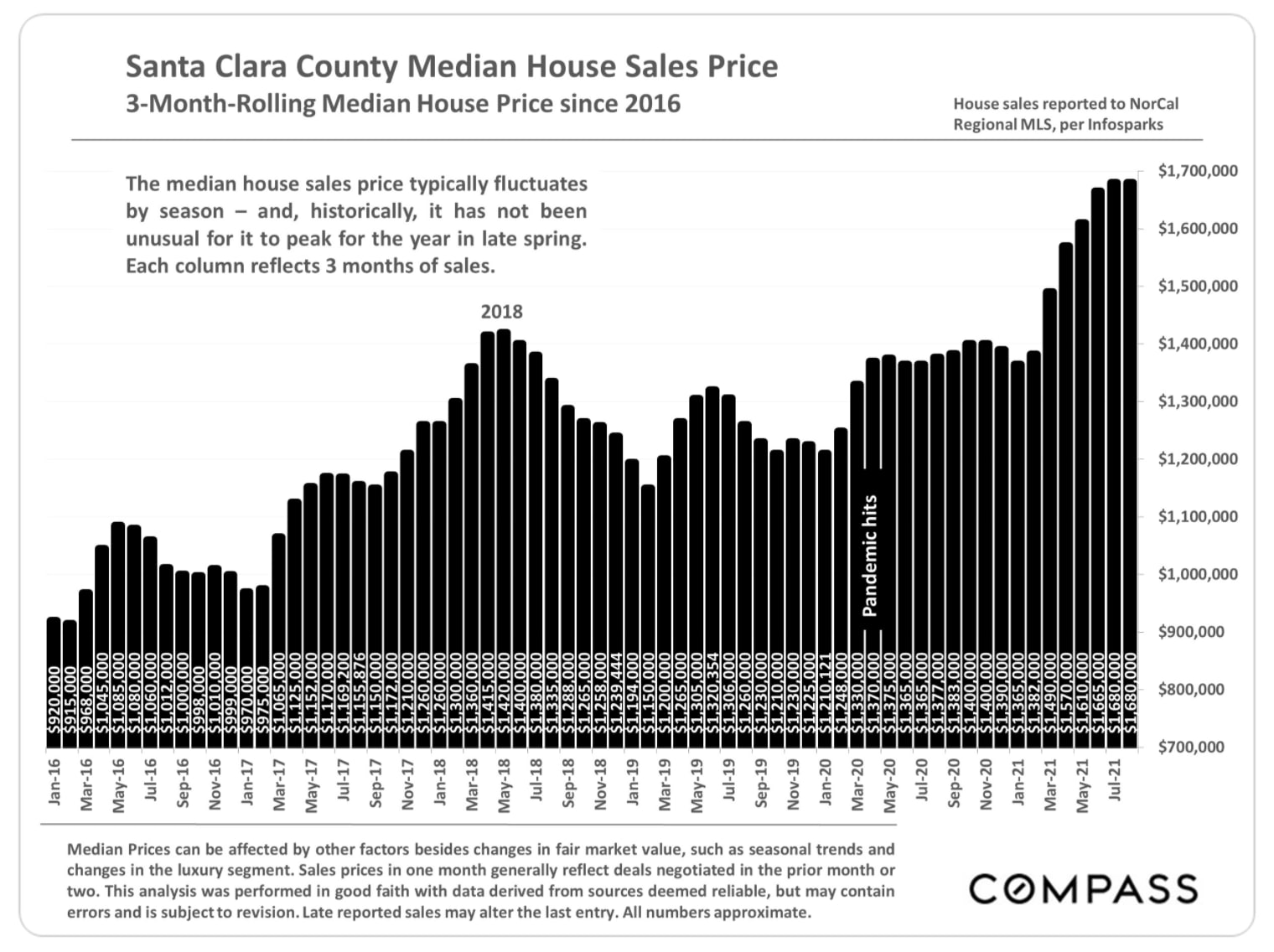 It's bigger homes fetching the nosebleed prices with demand for more bedrooms, and square footage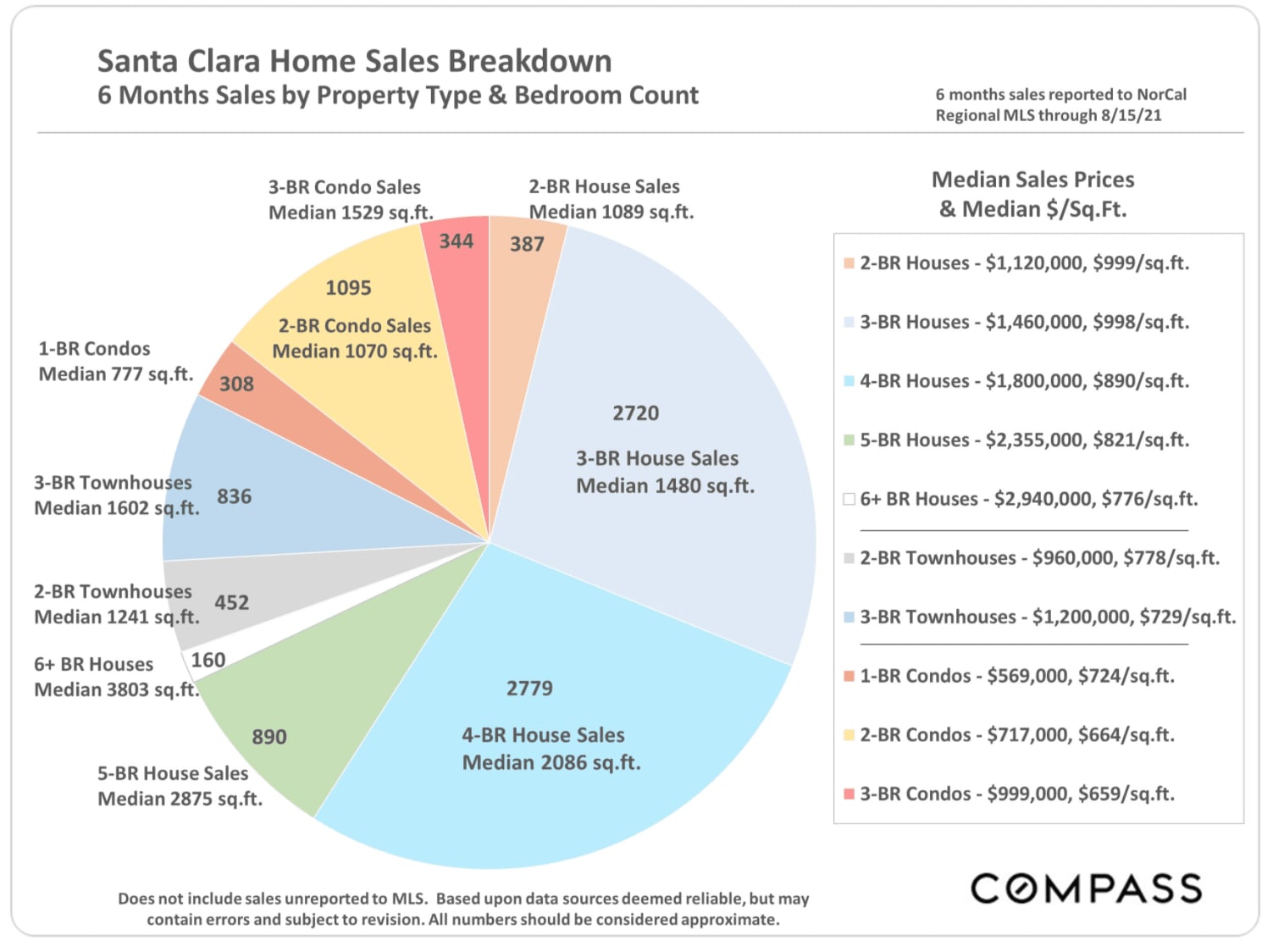 Santa Clara County Homes For Sale
Diablo Valley
These inland communities bring the value, and continue to attract buyers with their larger, suburban-style homes with big yards—fetching top dollar.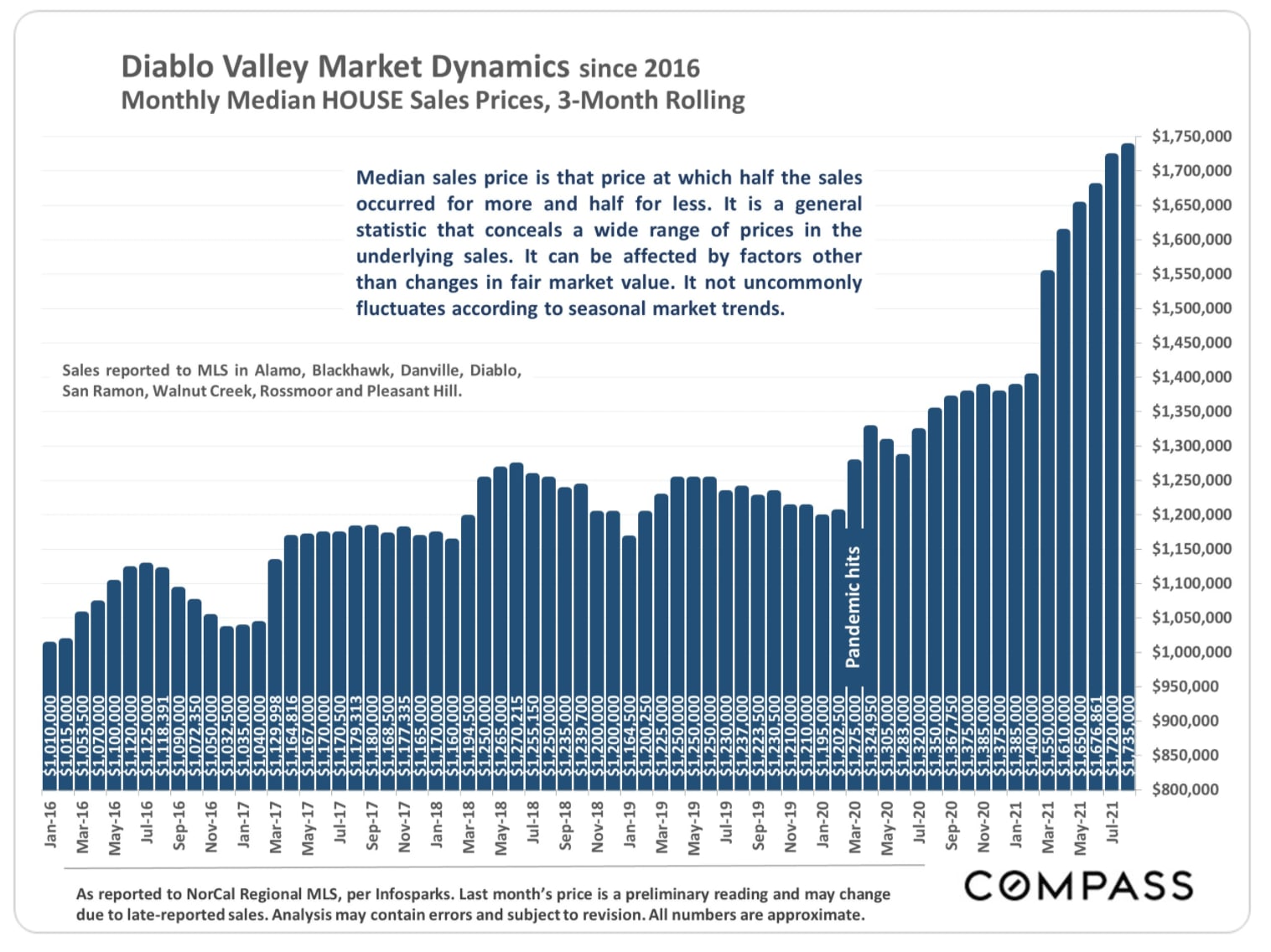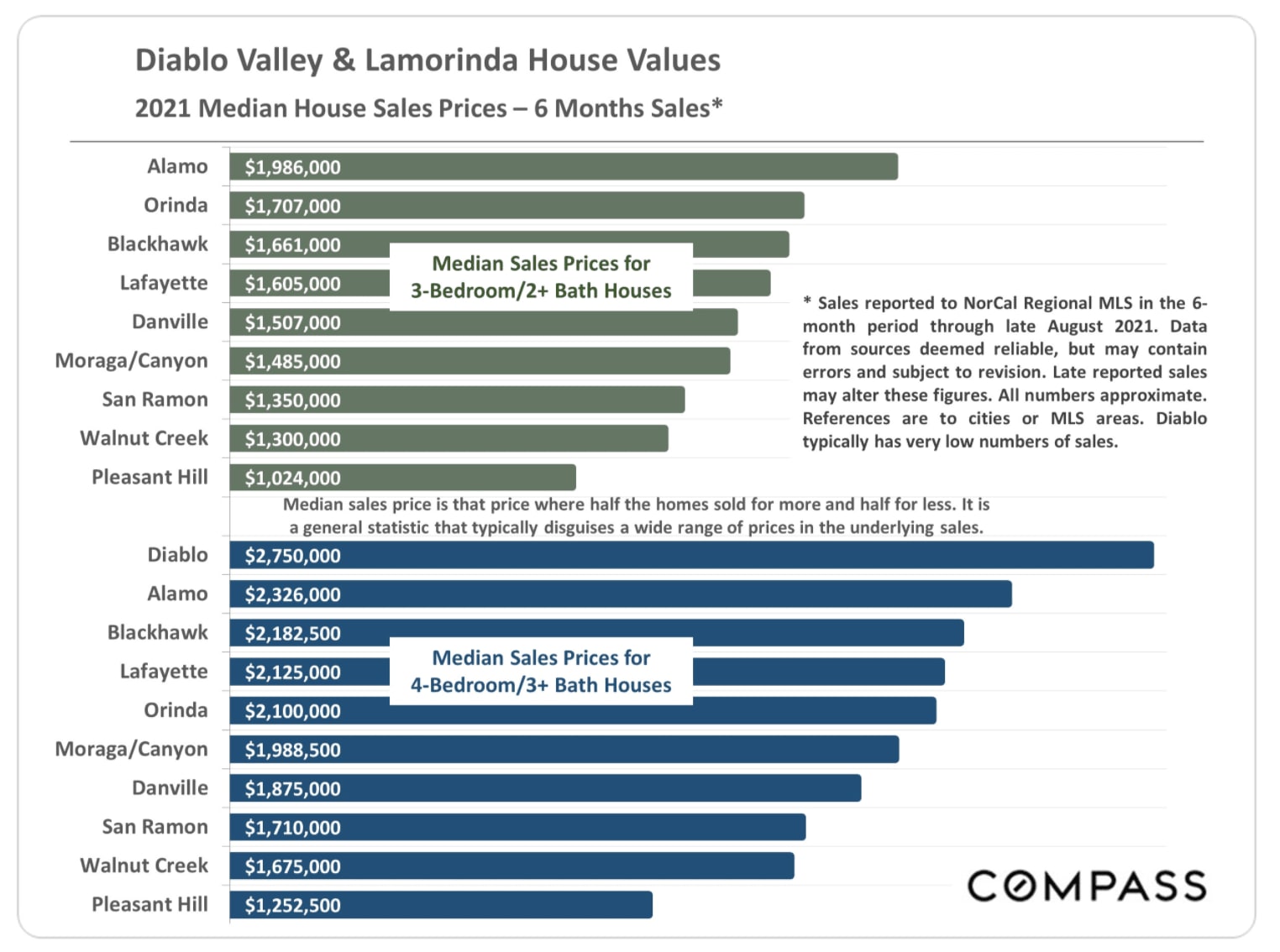 Find homes for sale in Contra Costa County, Diablo Valley, Lamorinda